Davis Martindale
Davis Martindale is a regional professional services firm that strives to help its clients build value, manage risk and improve their performance in an increasingly global environment.
Davis Martindale thrives on going above and beyond with everything they do; this includes their ongoing commitment to local community and numerous charities.
---
City of London Recreation Department
The generous support of the City of London is a key component of the London Sports Hall of Fame's efforts to celebrate the achievements of its athletes and the contribution to the city and area's rich sporting history of coaches, sponsors, and builders. Additional support of the Hall is provided by the city's Parks and Recreation Department.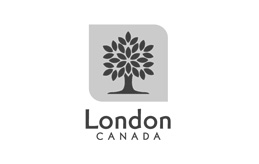 ---
Ontario Trillium Foundation
A grant from the Ontario Trillium Foundation (OTF) enabled the London Sports Hall of Fame to establish our new website. The Foundation works with Ontarians to enhance the quality of life in their communities. The OTF mission is to build healthy and vibrant communities through investments in community-based initiatives.