Another London Sports Hall of Fame official induction event is in the record books and, by all accounts, it was a great one. A full house at the Carousel Room, Western Fair District greeted the inductees which included more than 30 from the fabled Oakridge Oaks boys hockey teams of the early 1970s.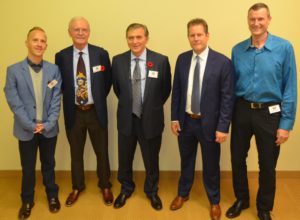 The inductees (above, left to right) – Adam Purdy, Fred Israels (the Oaks' coach), Tom Partalas, Craig Billington, and Al Coulter reviewed their careers before a boisterous crowd of more than 250. Also honoured were outstanding Spirit of Sport volunteer coaches Brad McGhie and Rebecca Bender and community volunteers Sean Mitchell, Sylvie Long, and Carolyn Kirk.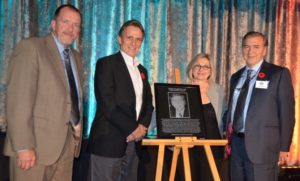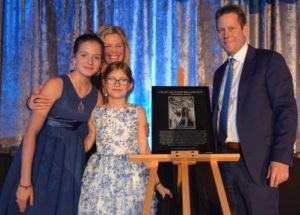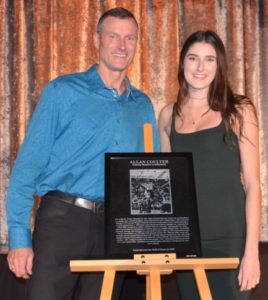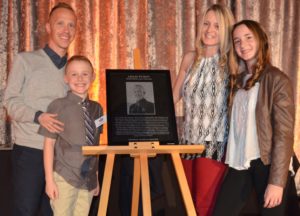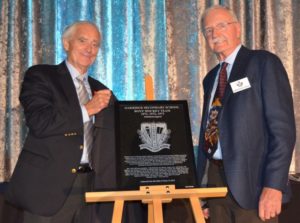 The induction was the 17th for the Hall which now has more than 90 individuals and a dozen teams on its roster. The physical hall is located at the Budweiser Gardens in the Dundas Street corridor and Gate Four entranceway. Check it out on your next visit to the Gardens.
The Hall of Fame committee begins the journey to its 18th induction event in the coming weeks. New members of the committee are being sought. An interest in the history of sports in London, research, and event planning is required. Contact getintouch@londonsportshalloffame.com.