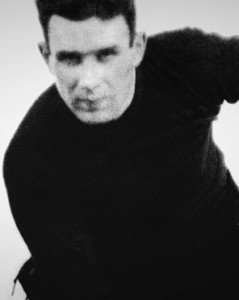 Samuel Hynne "Sammy" Foxworthy, born in London on May 1, 1909, was a well-travelled professional hockey player who plied his talent for teams across North America. He spent four decades playing the game he loved but always calling London home.
He was a fast-skating forward who became an all-star and created headlines everywhere he played. From the early days at De LaSalle Catholic School and as a junior in the London City League to a long career as a pro, Sammy, who earned the title "The Rifle", was always near the top of the leading scorers.
His suitcase bore more stickers than a vaudevillian. But the many destinations were more than just whistlestops. They were punctuation marks of a man who survived the Stock Market crash of 1929 and the Great Depression of the Dirty Thirties.
Sammy never played in the National Hockey League although he was placed on the Toronto Maple Leafs' affiliate list by the irasible Conn Smythe. He had turned in a sizzling season with the London Panthers of the Can Pro League and Smythe liked what he saw. The New York Rangers also showed interest.
But The Rifle never fired a shot in "The Show" becoming instead that kid from London who always showed plenty of promise. Remember those were the days when there were only six teams in the NHL and jobs were limited to 12-man rosters. It was close but no cigar for Sammy.
However, life in hockey's second tier was far from dull. There was a Can Pro championship with the Guelph Maple Leafs; hob nobbing with movie stars while playing for the Hollywood Sheiks; reaching all-star status as a member of the Hershey Bars, the forerunner of the famed Hershey Bears; playing in front of 9,000 fans in the old Madison Square Gahden.
This deft puck-handler and speedy skater was an attraction wherever he toiled.
Even when he retired from pro hockey in 1940 and suited up for the Labatt team in the London Senior City League, Sammy was a standout.
Golf was Sammy's other passion and he was good at it too. His name could be found among the leaders in many tournaments, winning the Thames Valley club championship, and setting a course record 69 at the Listowel Golf and Country Club.
Sammy and his wife Louise raised six children, Larry, Michael, Jack, Barbara, Elaine and Robert. He worked at Labatt's from 1941 to 1963 when mulitiple sclerosis forced his retirement at age 54.
He died on November 18, 1970. Sammy Foxworthy: the London Sports Hall of Fame is honoured to include him in the legendary athlete category..